Your love story as a WhatsApp book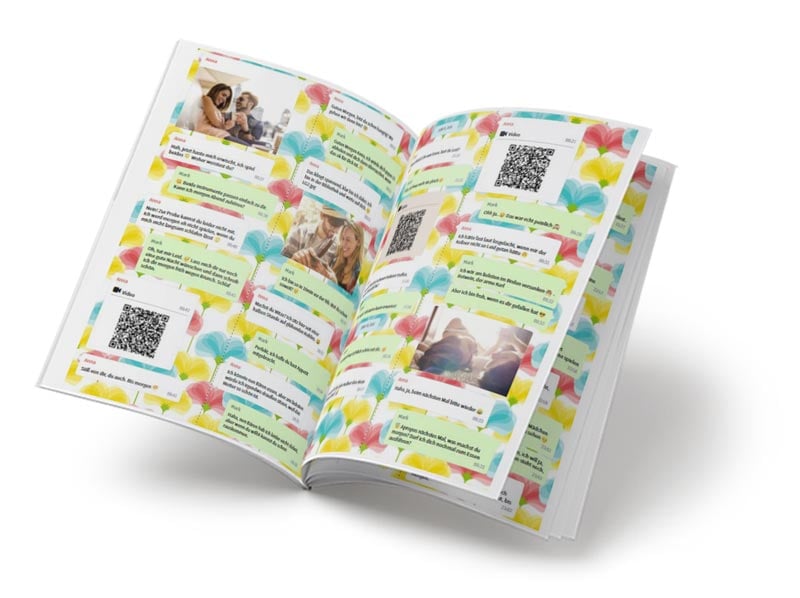 Your most treasured WhatsApp chat deserves a place in eternity. Turn your shared moments into a WhatsApp book now – and create the perfect keepsake.
A present as personal as your love story
Your very own book from all your messages, pictures and emojis
Just like love letters!