The best moments with your friends as a WhatsApp book!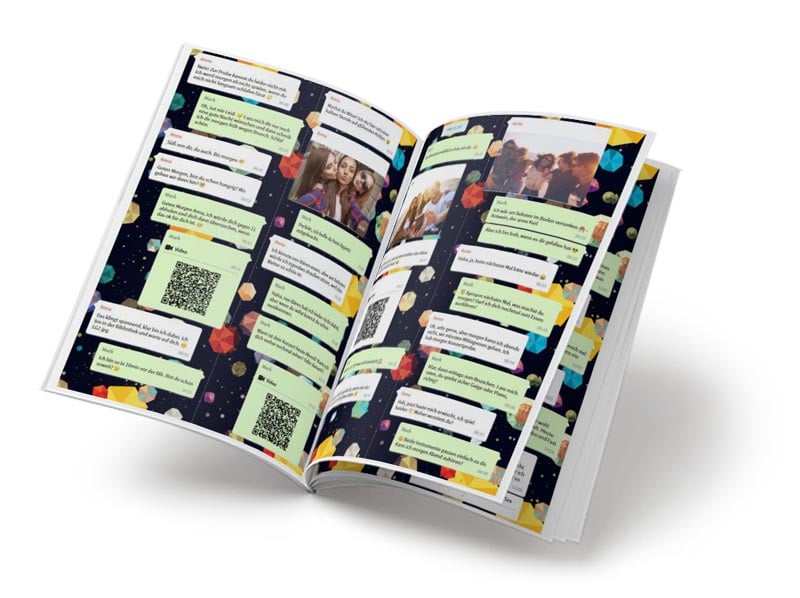 Now you can print the WhatsApp chat with your friends as a book! Because your stories are worth being remembered.
Your digital highlights preserved in a physical book
The entire story: with all your messages, pictures and emojis
A book for every occasion!